Artist Links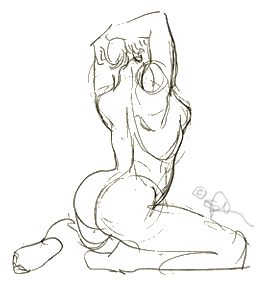 We hear from many of our artist friends how useful Bone Clones® are for their anatomy
studies. Since ancient time artists and scientists have studied human and animal
Osteological anatomy to better understand the underlying scaffolding that supports
the body's structure. Whether drawing details of an individual skull or bone, or
analyzing the broader relationships and proportions of bones to each other and to
the whole organism, a hands-on study of bones can spark delight and exploration in
students of all ages and disciplines.

Our replicas can be used as reference, arranged and lit for still life compositions and
medical illustrations, used in memento mori, assemblage (we've noticed an increase
in the popularity of 'curiosity boxes'), or as the basis for drawing or sculpting a
body's musculature without skin to better understand its form (L'Ecorche).

Plus, we think they're beautiful.
A Selection of Artists Who use Bone Clones®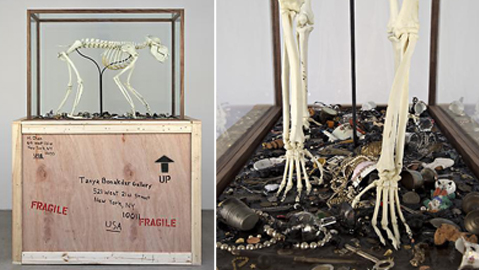 Mark Dion
http://www.tanyabonakdargallery.com/
artists/mark-dion/series
"Since the early 1990s, Mark Dion has examined the ways in which dominant ideologies and public institutions shape our understanding of history, knowledge, and the natural world. Appropriating archaeological and other scientific methods of collecting, ordering, and exhibiting objects, the artist creates works that address distinctions between objective scientific methods and subjective influences. By locating the roots of environmental politics and public policy in the construction of knowledge about nature, Dion questions the authoritative role of the scientific voice in contemporary society."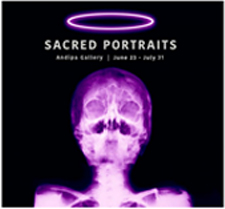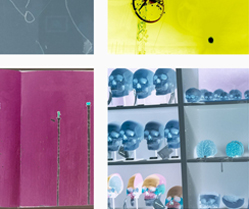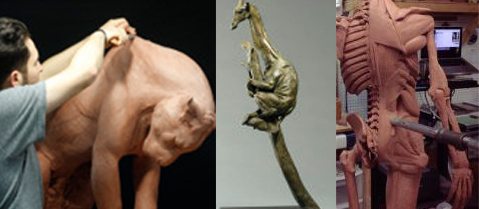 "Within all human beings there are layers of truths
to be divulged through the experimental process
of life. I...appreciate the natural unveiling of truth
within animals as beings...(my) composition of an
animal's character invites the individual to have his
or her own unique engagement in ambiguous empathy."
"I am making an ecorche sculpture, with
muscles on one side 32". It is for myself
and I use it for teaching anatomy and
proportion in my classes."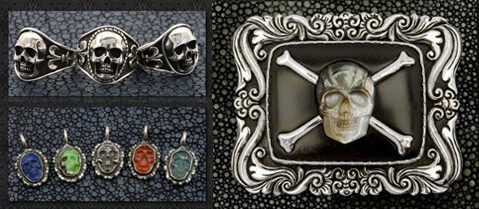 "Paleontology, gems and minerals, geology, metals
...all the natural history that gives a rich sense
of being linked to every person that ever
wondered over some beautiful Object
...natural or artifactual.
Wonder full stuff. This is what
drives the designs you see here.
And the hope is that these bits and pieces
of art and artifice will survive into the far future,
heirlooms and treasures that are built to endure the
long haul of time and the rewards of real beauty."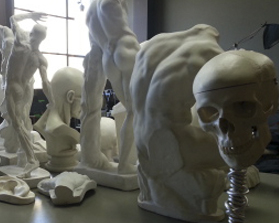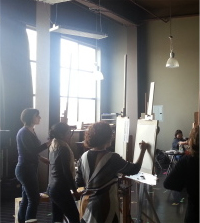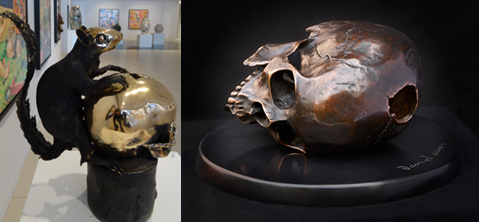 Dan Baldwin
www.danbaldwinart.com
"My art is biographical, and metaphorical
- my work is affected by how i am in my life
as i make it - dreamlike
. . nostalgia , childhood , memory , love and pain
. . how would you paint a dream ?"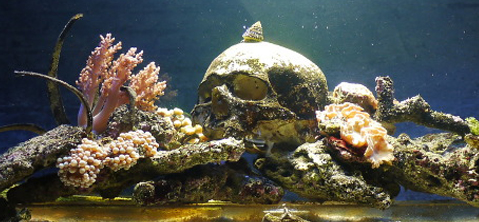 Apolline Grivelet
apolline-grivelet.com/works/gilliat/
"The centenary remains of a man,
the millenary life of a very simple creature:
Gilliatt is coral and bone,
Gilliatt is an art piece,
literally alive.
More than an art piece, he is
a process in perpetual development."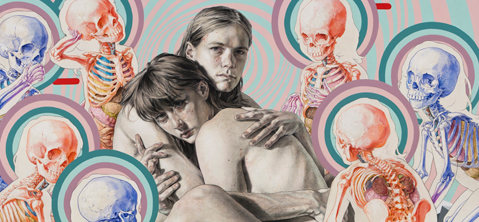 Michael Reedy
www.michaelreedy.gallery/
"In my most recent drawings I have revisited
the timeless themes of life, death, and the
human condition. This new interest in the
expulsion and the fall of man has been paired
with my prior leanings, which have long been
rooted in fringe images of the body, medical
illustration, ornamentation, dark comedy, and
the uncanny. These inevitable aspects of
existence bring to mind the most tragic,
and most beautiful, images of the body."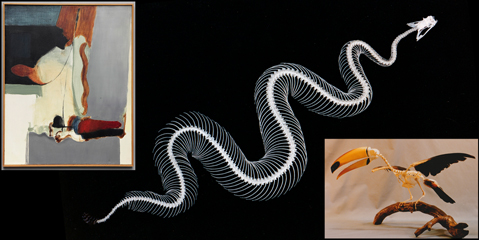 David Kronen
www.dkronen.com
kronenosteo.com
"My paintings reflect a personal exploration of images,
shapes, structures, relationships, color – abstracted on
canvas. I made my own stretcher bars, stretched and
primed my canvases. A total and intense activity for
some 20 years. The work reflects the era in which they
were painted. At the same time, I was interested in and
studied animal behavior. The death of a favorite
Monitor lizard led me to explore how reconstructing
the body of the animal could be done in a realistic pose
that reflected the inherent movements of that animal.
In time, the artistic and the scientific impulses merged,
and a goal of creating skulls and skeletons representing
the utmost realism became primary."
Education: Art and Anatomy Programs