About the Bone Clones® Economy Series
All items sold on this website are replicas and are 1:1 scale unless stated otherwise. All Bone Clones® products are made in the USA. No real/natural bone is available on this site.
---
The Bone Clones® Economy Series contains animal and human skulls, and several comparative sets, some of which include postcranial products. Our goal with this series is to produce affordable replicas so that a new generation of nature enthusiasts and forensic osteologists can learn about animals and anatomy.

We are sometimes asked what the differences (besides price) are between Economy Series skulls and Regular skulls. Bone Clones® Economy Series products are cast from the same molds as the regular (non-economy) Bone Clones® skulls and postcranial parts, but differ in 3 basic ways:
Tooling: While care is taken to ensure the major features of the skull are preserved, the small details of the neural passages may not be opened, making it possible to produce a more economical replica that is still an excellent teaching aide.
Teeth: The teeth of our regular skulls are created using a different material, which resembles the look and feel of real teeth. The teeth of our Economy Series skulls are created using the same material as the rest of the skull.
Paint: Our regular skulls may be lightly stained to a natural bone look, or to match the coloration of the original specimen. Our Economy Series products may not be stained, or the stain may be less pronounced than our regular versions.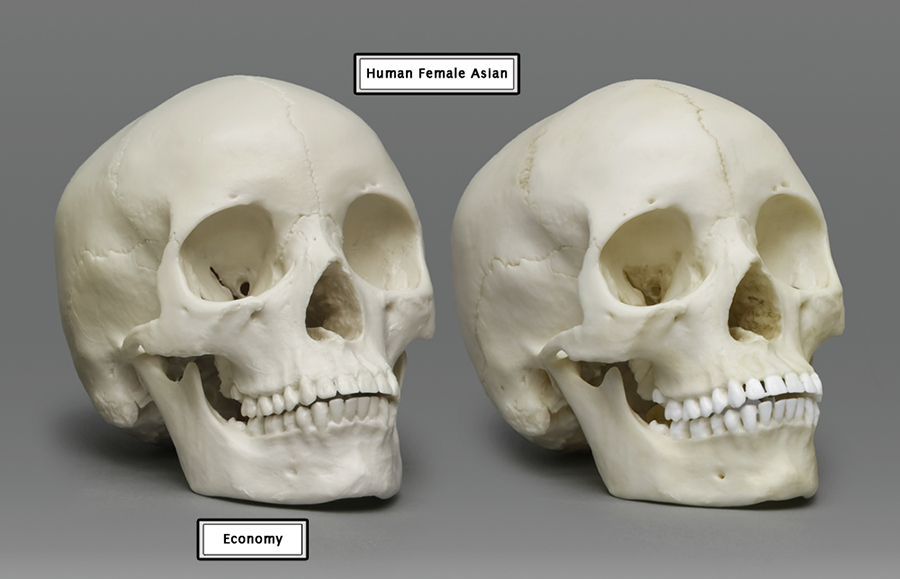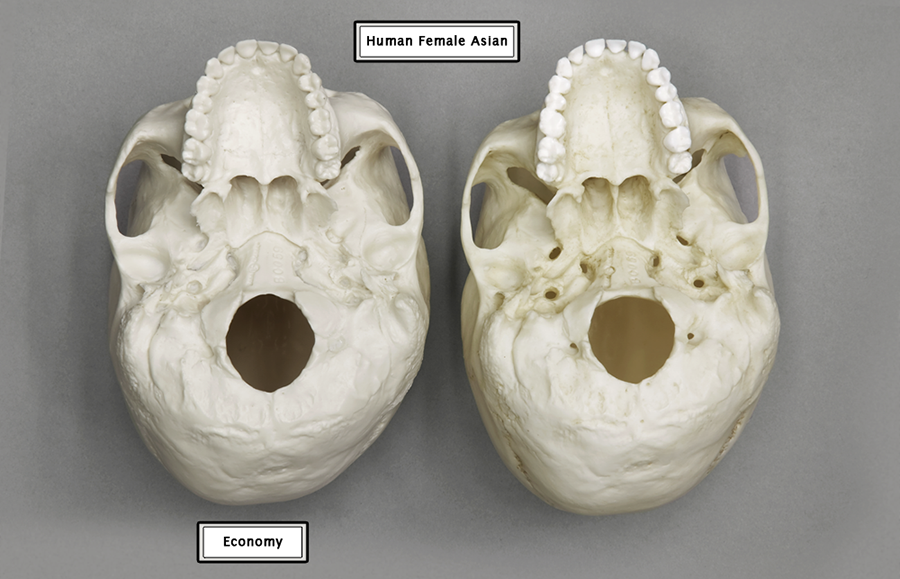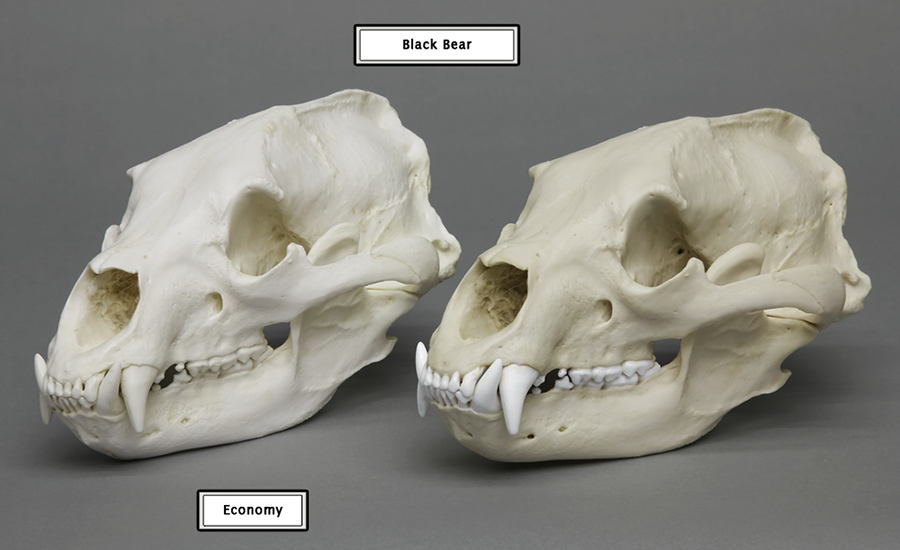 ---