Museum Exhibitions
All items sold on this website are replicas and are 1:1 scale unless stated otherwise. All Bone Clones® products are made in the USA. No real/natural bone is available on this site.
---
Bone Clones® are playing a significant role in museum exhibits, and becoming a part of the modern collections of these museums. Realistic detail, durable materials, and an extensive and varied collection of Human and Zoological reproductions make them an ideal choice in lieu of real bone skeletal displays.
---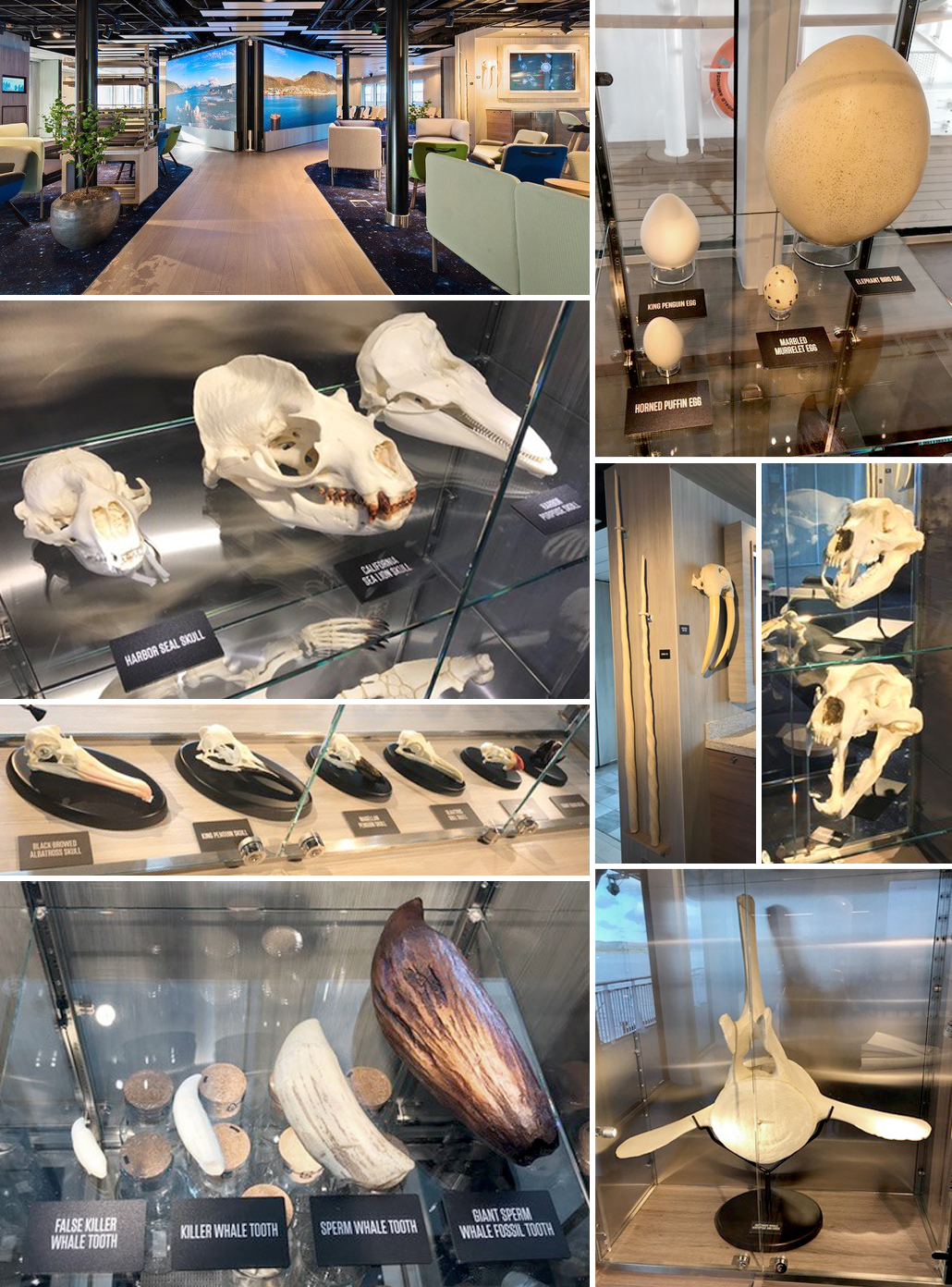 The MS Roald Amundsen is the first hybrid-propulsion expedition cruise ship operated by Hurtigruten, Inc. of Norway. The heart of the expedition experience is the onboard science center, populated with several Bone Clones® replicas. As the vessel explores different parts of the world, passengers will use Bone Clones® casts as educational tools to learn more about the various animals they encounter. Specimens available for study in the science center include: Polar Bear Skull, Dolphin Flipper, Seal Forelimb, Narwhal Tusk, Humpback Whale Vertebra, Giant Squid Beak, Horned Puffin Skull, and many others.
---
Bone Clones on Exhibit
(to name a few)
Max-Planck Institut • Field Museum • American Museum of Natural History (New York)
Apenheul Primate Park (Netherlands) • Aquarium of the Pacific (Long Beach)
Amici del Museo di Scienze Naturali • Associazione Didattica Museale
Musee De La Civilisation (Canada) • Museo del Desierto (Mexico) • Museo Nacional de Ciencias (Spain)
National Museums Liverpool • Natural History Museum Vienna
Natural History Museum, London • Yale Peabody Museum of Natural History • Academy of Taxidermy
Ashoro Museum of Paleontology • Croatian Natural History Museum • Hayashibara Museum of Natural Sciences
The Senckenberg Natural History Museum
Maxwell Museum • New York Hall of Science
California Academy of Sciences • Harvard Museum of Comparative Zoology
Los Angeles County Museum of Natural History • Royal Tyrrell Museum (Canada)
Smithsonian Institution/National Museum of Natural History • Museum d'Histoire Naturelle (France)
Museo de la Plata (Argentina) • National History Museum (Denmark)
Peabody Museum of Archaeology • State Museum of Archaeology (Germany) • Australian Museum
Moravske Zemske Muzeum (Czech Republic) • Paleontological Museum of China
Houston Museum of Natural Science • Santa Barbara Museum of Natural History
Shaoxing Science & Technology Museum (China) • Beijing Museum of Natural History (China)
---
---
---
The Royal Tyrrell Museum in Alberta, Canada: A special exhibition dedicated to Darwin displays many of our hominid skulls and our cast of Sarcosuchus, also called the "Super Croc."
---
The Cimmarusti Science Center at Glendale Community College: We worked collaboratively with the College to design an exhibit titled "The Hidden Structures of Life." The exhibit used several of our skulls and skeletons to teach young students about the lifestyles of extinct and extant animals.
---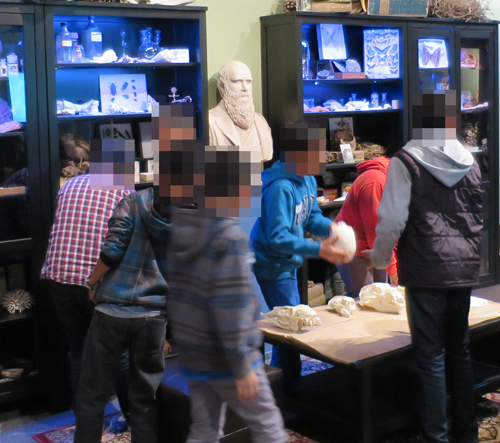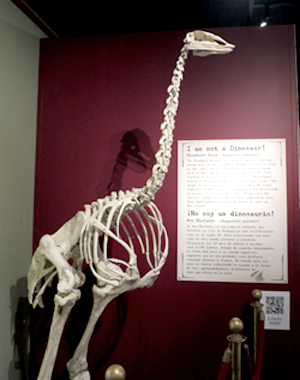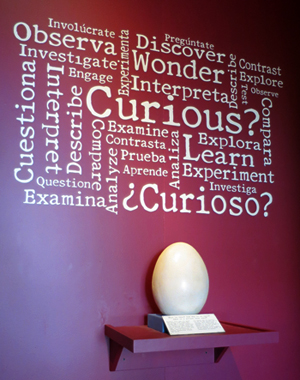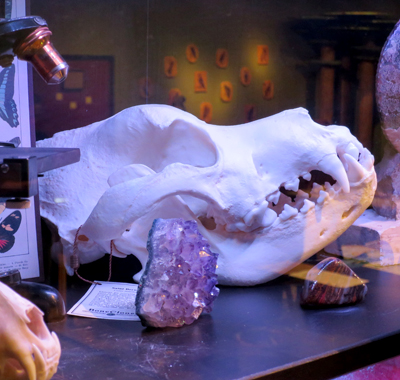 The Curiosity Lab at the Santa Barbara Museum of Natural History features many of our Zoology Skulls for hands-on learning, as well as our Elephant Bird Skeleton.
---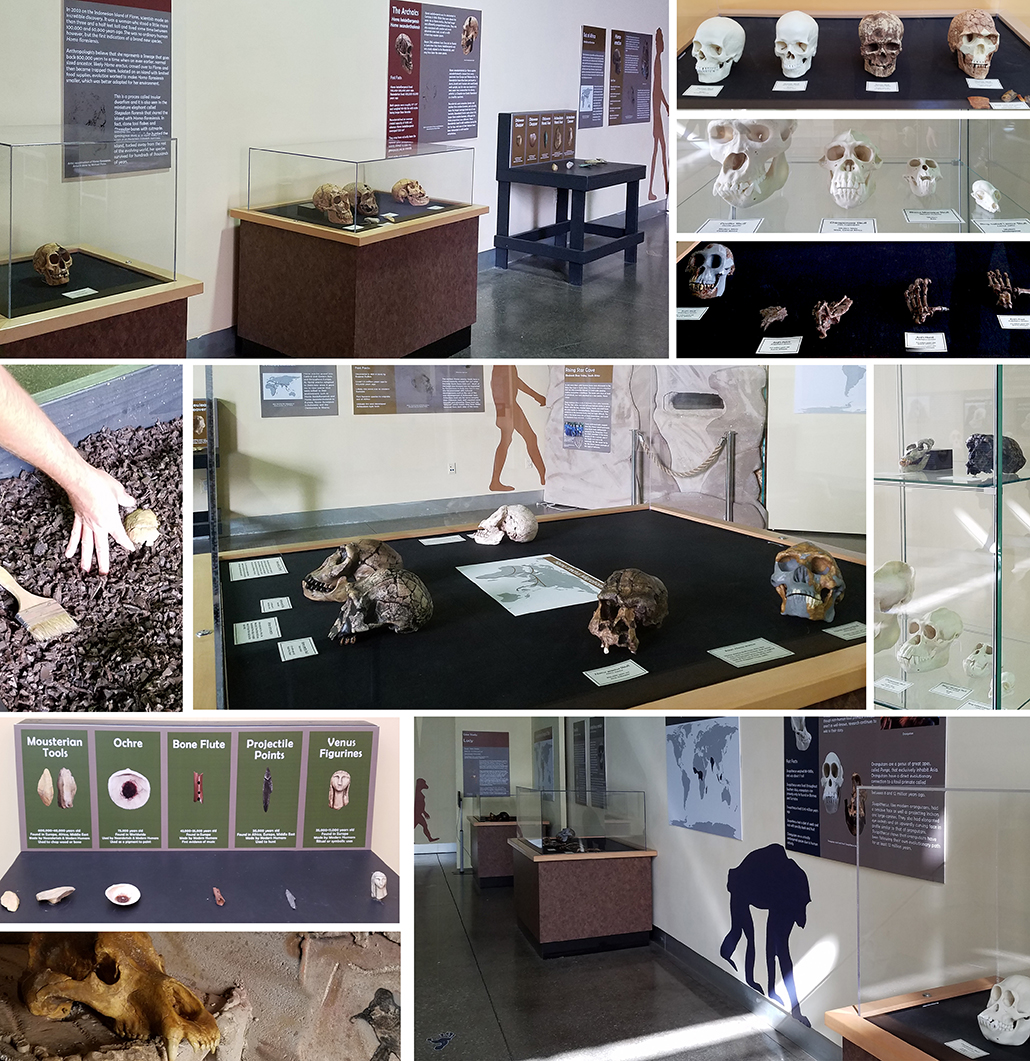 Curators of The Western Science Center's temporary exhibit – Stepping Out of the Past, an exhibit on human origins, humanity and our ancestors, developed in collaboration with Mt. San Jacinto College – made extensive use of our fossil hominid and primate skulls, including a case study on Shanidar 1, a Neanderthal who lived to old age despite numerous injuries.

Two key activity centers in the exhibit also featured our products:
 • An immersive cave experience based on La Grotte Chauvet in France featured our Cave Bear skull and an opportunity to leave chalk "cave drawings" on an installed chalkboard.

 • A popular interactive "dig-site sandbox" featured an identification guide and partial craniums of Australopithecus (Paranthropus) boisei and homo habilis skulls to highlight hominin diversity at Olduvai Gorge, and the 'fragmentary' nature of most hominin remains from which identification can be made and relationships and behaviors inferred.
---