Only Mother Nature Does It Better™
All items sold on this website are reproductions (replicas). All Bone Clones® products are made in the USA. No real or natural bone material is available on this site.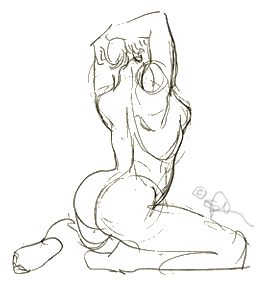 We hear from many of our artist friends how useful Bone Clones® are
for their anatomy studies. Since ancient time artists and scientists have
studied human and animal Osteological anatomy to better understand
the underlying scaffolding that supports the body's structure. Whether
drawing details of an individual skull or bone, or analyzing the broader
relationships and proportions of bones to each other
and to the whole organism, a hands-on study
of bones can spark delight and exploration
in students of all ages and disciplines.

Our replicas can be used as reference,
arranged and lit for still life compositions and
medical illustrations, used in memento mori,
assemblage (we've noticed an increase in the
popularity of 'curiosity boxes'), or as the
basis for drawing or sculpting a body's
musculature without skin to better
understand its form.

Plus, we think they're beautiful.
Welcome to our updated website. For further information CLICK HERE.