About Bone Clones, Inc.
All items sold on this website are replicas and are 1:1 scale unless stated otherwise. All Bone Clones® products are made in the USA. No real/natural bone is available on this site.
---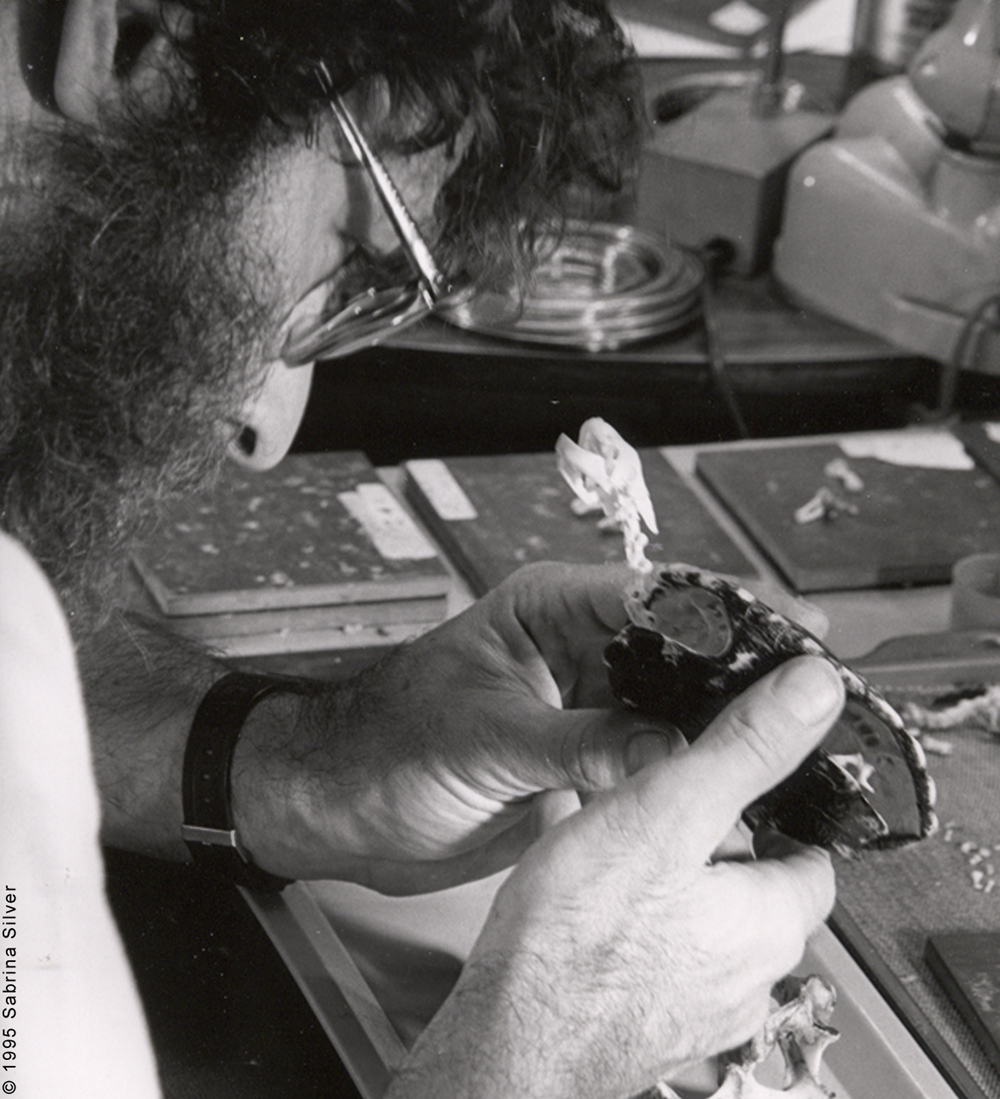 Bone Clones is the result of one person's intense interest in animal behavior. That interest led him, many years ago, to perform a necropsy on a Monitor Lizard that had died. He wanted to determine the cause of death, unknowingly entering the field of forensic study. This reptile provided the first skeleton that he studied, and then articulated, fusing his interest in osteology with his artistic inclinations. After many years of study and practice came the idea of replicating skulls and skeletons of endangered species so that others – many others – could have access to generally unavailable osteological material.
Much has happened in the world of replicating skulls and skeletons since Bone Clones® began in 1993, but the one thing that hasn't changed is our commitment to accuracy and quality. In our first year of business we coined the phrase "virtually indistinguishable from the original", and it remains our motto.
When we started cloning from real to resin, many wondered whether replicas would be accepted because they would not look real. Some commented that the few zoological replicas available were not convincing and broke easily. That became our first challenge: to make a reproduction so faithful to the original that it was, in fact, difficult to distinguish between them. At the same time, the reproduction must be durable.
Each year Bone Clones, Inc. has explored new territory. In the beginning we reproduced primarily animal skulls, our very first being a Gorilla skull (BC-001). After the success of our initial launchings, our customers began to ask for specific replicas they would like to see us do. Since then, we have been going where our customers have directed us to go. From the history of man in the fossil record, to evidence of trauma and pathology imbedded in the bones of modern man, from the extant to the extinct in the animal world, from the obvious to the obscure in nature – we continue to explore ways to present the information left on the bones in such accurate detail that significant knowledge can be gained from it.
Many years later we are pleased that Bone Clones® (the brand) has become so well accepted that our replicas are used regularly in a variety of educational disciplines from anthropology to zoology. We are often told that educators now prefer, for a variety of reasons, to use replicas over natural bone and that Bone Clones® (if we may boast for a moment) were the catalyst for that change. When looking to purchase the best quality and detail in a cast of a human or animal skull or skeleton, whether extant or extinct, make sure it is a Bone Clones® cast.
All Bone Clones® are hand-crafted by a skilled crew in our facilities in Southern California. Using proprietary techniques for prepping and making a mold of the original material and casting in a custom-formulated polyurethane resin, we produce the finest replicas available. The final step of coloring the piece to replicate that of the original is done by our expertly-trained painters. Then, of course, each piece proceeds to our quality control department, where it is inspected in the minutest detail, and packed with care.
Learning, teaching, experimenting is prime – passing on information is prime – aiming for excellence is prime. These are the goals that continue to inspire us.
We wish to thank the many individuals and institutions that lend Bone Clones, Inc. original material to cast, and our customers who encourage us to press forward and who are not shy in telling us in what direction. And last, but not least, special thanks to our employees who show uncommon dedication in the pursuit of excellence.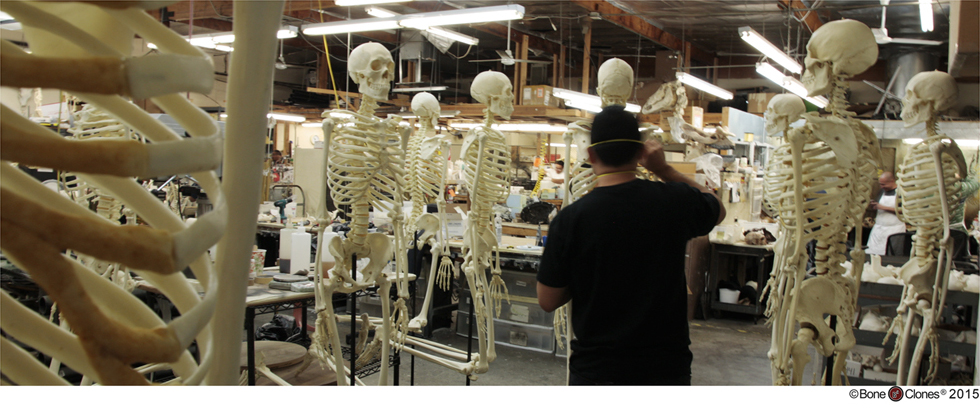 ---